Welcome to the CTEEN Club at the Cayman Jewish Community Center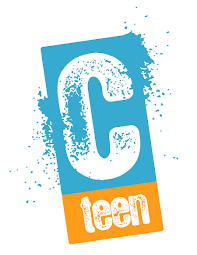 CTeen is a global family of  teens, dedicated to changing the world through acts of goodness and kindness. Through a fusion of fun, friendship building events, humanitarian outreach, mitzvah observance, and engaging Torah study, teens are empowered to actualize their inner infinite potential, while cultivating a strong sense of Jewish identity, pride, mission, and love of G‑d.
Members of CTEEN Club Cayman will:
Complete fluency in Hebrew reading.
Demonstrate their knowledge of the Hebrew language by reading and writing in Hebrew.
Share their knowledge and deepen their Jewish identity through community projects and service learning. 
Study Jewish morals and ethics with the CTEEN Curriculum.
Learn about and celebrate the Jewish holidays as they come up on the calendar.
Enjoy special outings. 
OUR MISSION
Our mission is to provide a nurturing environment where teens can learn about themselves through giving to others, identify with individuals who share the same faith, and be part of a group that focuses on building core values and stresses positive character development.
WHAT IS CTEEN? CTeen delivers a comprehensive curriculum based on a three-part framework.
EDUCATIONAL CTeen places education at the forefront, ensuring every program is designed to enhance the development of important life skills.
HUMANITARIAN CTeen helps teens build compassion toward others by giving back to the community through various humanitarian projects.
SOCIAL CTeen builds social skills though positive affiliations, ensuring personal growth in a society where working together is the key to advancement. 
 CTEEN Club meets on Wednesday's at the Cayman Jewish Community Center at 7 Mile Shops.
Click here to register for CTEEN Club