KIDS IN THE KITCHEN
kosher Cooking Club
Travel around the world & back in time to experience the aroma of our history and tradition, and bring the taste home!
Ages 7-11
@ The Cayman JCC 
Tuesdays 3:00-4:30 pm 
- July 14: Israeli Food Fest
- July 21: Babka Baking Bash
- July 28: Shabbos in the Shtetl + Shabbat Dinner
$100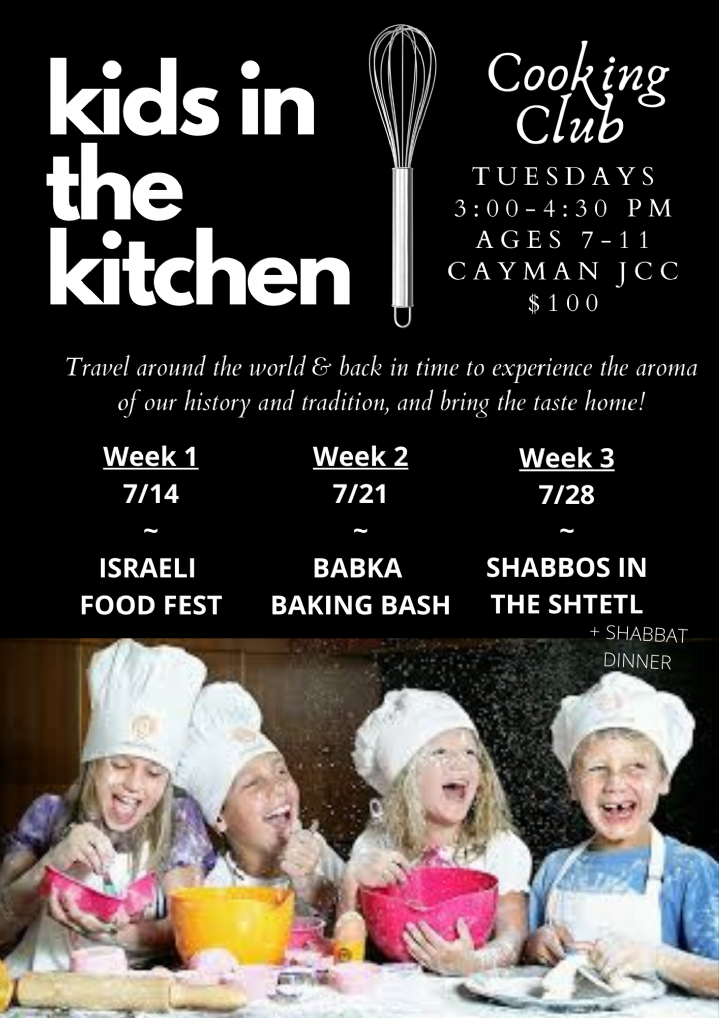 JUDA Enrichment
Judaism through the Heart
Our theme for this summer is Judaism Through the Heart. We'll explore the mitzvah of Ahavat Yisrael, love for one another, through open ended art and with an extra focus on the social and emotional experiences of the children as they enjoy being able to play and interact together again.
Ages 2-6
@ The Cayman JCC
Mondays & Thursdays 
July 9 - August 6 (No Class on July 30) 
3:00-5:00 pm
$200